The Best of The Best: The Australian Education Awards
September 17, 2019
by Elizabeth Linsdell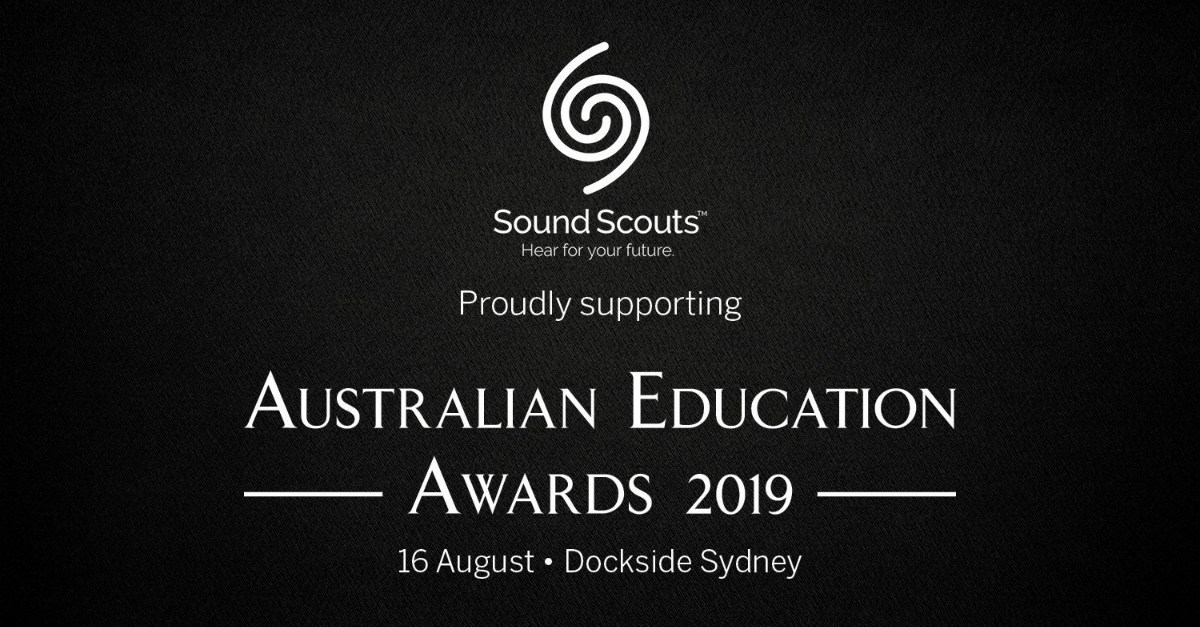 On Friday the 16th of August 2019, Sound Scouts (an app that provides mobile access to a hearing test, that delivers an immediate report, including next steps if a hearing loss is detected) attended The Educator's Australian Education Awards. Founder Carolyn Mee was in high spirits in anticipation of presenting the award for Primary School of the Year (Government). The evening was to celebrate those schools and individuals excelling in the field of education. Attendees included teachers, principals, and support staff all with one thing in common: a passion for children's education and wellbeing.
There's a growing focus on STEM skills and real-world problem solving for educators. On the awards night, schools added to their accolades with awards like Innovation in Learning Environment Design, Innovation in Curriculum Design and Best Use of Technology. We decided to look into what made some of these award recipients stand out.
Supporting students through innovative and creative curriculum design: Ormiston College
Ormiston College, Ormiston QLD, are no strangers to the podium. They were recipients of The Educator Innovative Schools Award in 2015, 2016 and 2017, and are one of only nine Microsoft Worldwide Showcase Schools in Australia.
Ormiston College leads the way by providing its students with an education that's up to date with today's fast-moving society. This year they were awarded the Innovation in Curriculum Design award, reflecting their hard work in providing their students with relevant, practical skills. The College's program supports students to develop the skills to think flexibly, independently and collaboratively.
Their curriculum employs innovative technologies, co-curricular activities such as sporting and cultural programs, and solid knowledge and teaching to support students to develop their abilities to be risk-takers and solve real-world problems.
Above and Beyond for Wellbeing: Mount View High School
Vast contributions have been made towards ensuring student's sense of belonging, mental and overall wellbeing at Mount View High School, Cessnock NSW. Awarded Best Student Wellbeing Program at the awards, the school uses various strategies to support student development.
Desley Pfeffer, Development Principal Coordinator at Mount View High School, states that positive wellbeing is Strategic Direction 1 of the school plan, meaning there is a focus on ensuring students feel deeply cared for and supported.
The award was a wonderfully deserved recognition of the work that so many staff at Mount View have undertaken to ensure that our students' wellbeing is supported. Desley Pfeffer, Development Principal Coordinator
As well as adopting the 'Five Ways to Wellbeing Framework', an extensive student wellbeing program and a Staff Wellbeing Team - Mount View has also adopted the incorporation of animal-assisted interventions by using dogs and counselling. Animal-assisted counselling and interventions have long been highlighted as an effective and approachable way to helping students, particularly those who have Autism Spectrum Disorder, suffer from anxiety, depression and who may have other mental health needs.
Forging tech leaders for the future: Callaghan College
Callaghan College won the award for Best Use of Technology and were also finalists in the Best STEM Program category. Through successful integration of technology for learning across their many classrooms and facilities, the college is leading the way in the use of technology in schools. The school recently partnered with Newcastle University in a world-first project using highly immersive VR in classrooms.
This presitigious award is the result of outstanding work by an incredible team of people Callaghan College Facebook Page
Dreaming and Supporting Success: Blue Haven Public School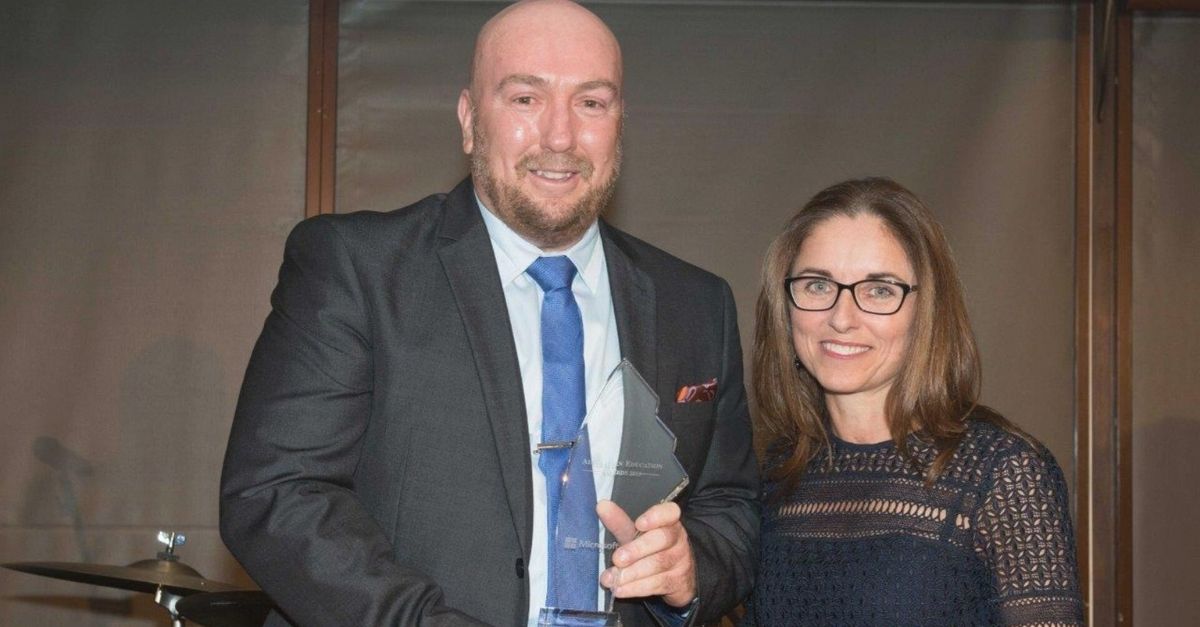 The Government Primary School of The Year Award, sponsored by Sound Scouts, was awarded to Blue Haven Public School, Blue Haven NSW. Paul McDermott, School Principal, was also awarded the Primary School Principal of the Year and the Australian Principal of the Year award. The school's motto, 'Dream Believe Succeed', reflects the dedication of the staff and community of Blue Haven Public School.
The school promotes inclusion, wellbeing and success - making it a top contender in the Primary School of the Year category. Boasting an excellent wellbeing program that focuses on social and emotional development, interactive technologies, contemporary learning and teaching, as well as highlighting the surrounding wetlands and bushland, the school encapsulates an institution that ticks all the boxes when it comes to providing student growth and support.
Congratulations again to all the winners of the 2019 Australian Education Awards.
Learn more about supporting your students' health and wellbeing by incorporating the Sound Scouts hearing screening initiative in your school here.

by Elizabeth Linsdell