January 1, 0001
From the main menu, tap on Settings & Info

In the Settings submenu, tap on Proxy in the middle: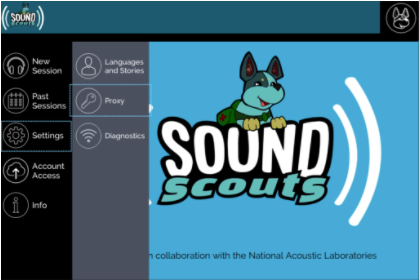 This will open up the Proxy Settings screen. Now Input the information provided by the school or IT department. Please note that the server address must be the full URL (with "http(s)" if applicable)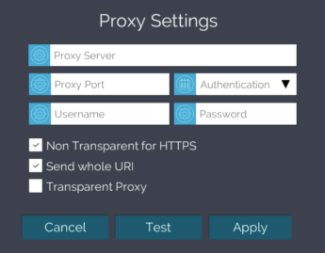 You can press "Test" to verify that the settings work. Pressing "Apply" will save the settings on the device.

The proxy settings are saved on the device after pressing apply. This means that, if the device is then used on a different network, the connection will fail.

To undo the changes, you must go to the Proxy settings screen and erase the details from the fields.