Women in technology and digital innovation - who is leading the way?
December 3, 2020
by Belinda Carter, Clinic to Cloud
Women are still under-represented in tech across Australia. The latest stats show only 28% of the Australian IT workforce is female, only one in four IT graduates are female, and there's still a persistent 19% gender pay gap.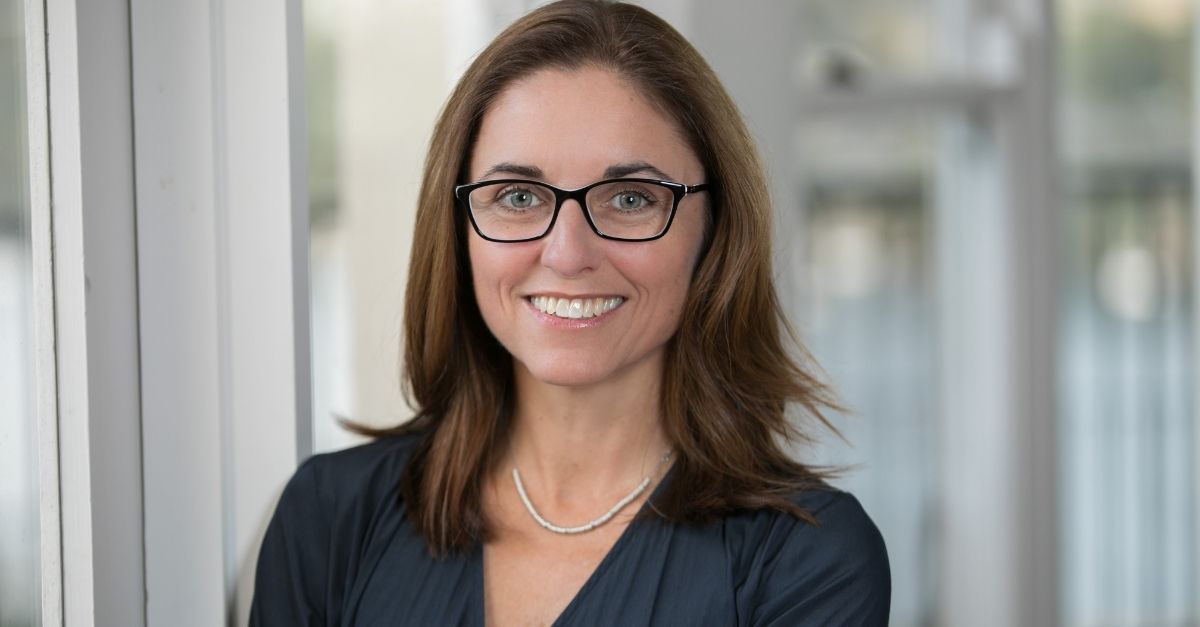 This is both a retention and a pipeline issue. Women only account for 25% of those with post-secondary IT qualifications in Australia, and participation by women in the IT labour force is also lower than other occupations - 28% compared to 45% across all professional industries.
Even if women get into IT, they don't tend to stay, with STEM finding a lack of career advancement cited by 46.2% of women as a reason for abandoning their tech careers.
The lack of parity and opportunity for women in IT is a complex issue and won't be solved with just one solution. Clinic to Cloud is dedicated to addressing this issue both within its own organisation, and externally because diversity in tech means more innovation.
Supporting and encouraging women in digital innovation
With this in mind, Clinic to Cloud sponsored the Innovation Award at the Women In Digital Awards this year.
The Women in Digital Awards were founded around: 'You can't be what you can't see.' The idea is to recognise women in tech, so women and girls see it as a viable career for themselves. The awards are a celebration of the incredible women within the digital industries and the organisations that support them.
The winner of the Clinic to Cloud-sponsored Innovation Award was Carolyn Mee, founder and CEO of Sound Scouts, a health care innovation improving access to children's hearing screening. The business, which also links to Clinic to Cloud's core concept of connected care, has helped thousands of children identify and treat hearing issues to improve their ongoing learning.
Pioneering a new wave of digital innovation with Sound Scouts
In 2011, following a successful career in media after an early start as a children's TV presenter, Carolyn set her sights on improving access to children's hearing screening. Securing funding from the NSW Government and in collaboration with the National Acoustic Laboratories, the research arm of Hearing Australia, Carolyn established Sound Scouts - a digital, game-based solution to detect hearing loss in children.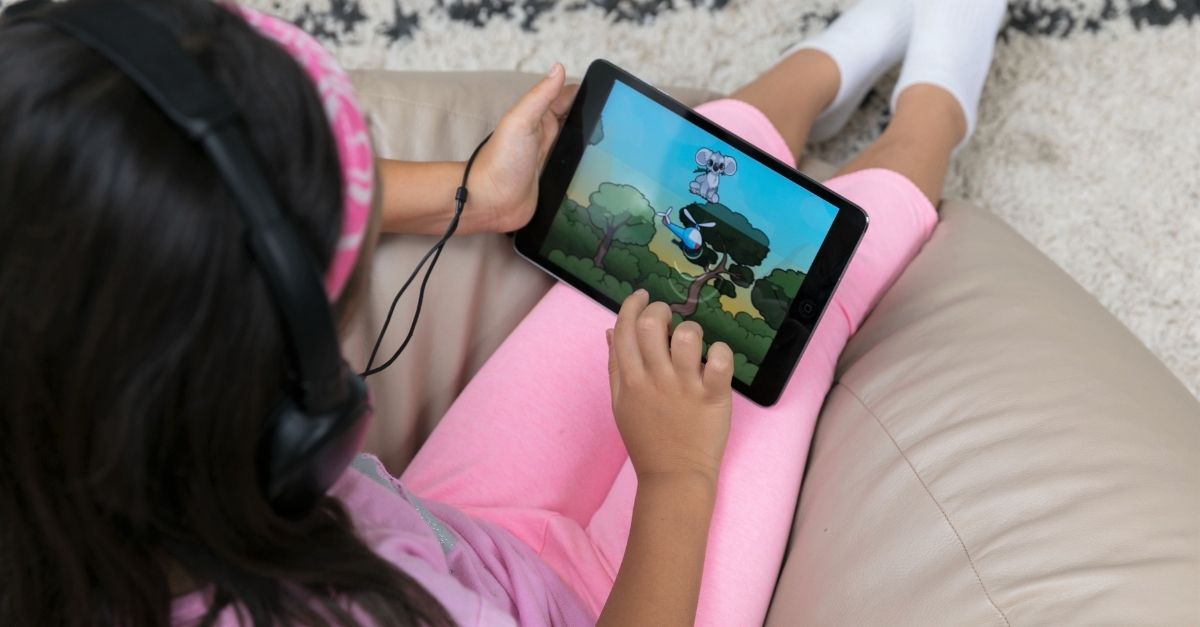 Carolyn said she was shocked to find most parents think once their children pass the newborn hearing screen they don't need to worry about their hearing again.
"What we've discovered is parents have little to no awareness about hearing health, many thinking the newborn test is a one-off, lifetime test of good hearing," she says.
'The fact is, many kids will be able to hear in the quiet home environment, but once they get into a classroom with 20 or more children, it's a whole different ball game. And these kids will quickly start to fall behind academically and subsequently lose their self-confidence.'
"We see many children with indications of glue ear, a small number with permanent sensorineural issues, and quite a number with auditory processing issues. This is why we developed Sound Scouts as a functional hearing test. We use words and language and background noise to test how kids are going to perform in a classroom environment."
In 2015 Carolyn secured a NSW Medical Devices Fund Grant for $1.1million enabling the continued development and commercialisation of Sound Scouts. In 2016 Carolyn was recognised as one of the AFR Westpac 100 Women of Influence for her innovative contributions to hearing health, and Sound Scouts won Gold at the Australian Computer Society Digital Disruptor Awards.
In March 2017 Carolyn represented Australia as a Finalist in the SXSW Accelerator Pitch Event in Austin, Texas and was honoured to win the Health and Wearables category. Carolyn was also nominated as a Finalist in the Innovation category for the 2017 XBOX Women in Games Awards and in November 2017 accepted the Award for Sound Scouts for Best Start-Up in the Data Innovation Awards.
Despite all this success, Carolyn says there is still a lot of work to be done to encourage diversity in IT and to encourage more women into tech and IT careers. She says this diversity is vital for accessibility to tech, and women's knowledge can help propel innovation across industries.
"Digital products should be accessible to everyone. But if only men are making them or informing their development, then it's unlikely they will be accessible in equal ways to all. As a mother of three, my knowledge has been instrumental in making Sound Scouts an accessible product. Our knowledge and lived experience, whatever it might be, can not be undervalued when it comes to creating digital solutions," she explains.
Proving the 'value' of technology based innovation
The greatest challenge for innovators of healthcare technology, Carolyn reports, is proving the value of both innovation and new ways of doing things, something Clinic to Cloud is championing with the concept of connected health care.
Connected health care delivers health care in new ways, and puts the patients front and centre of their own treatment journey. However, this kind of health care innovation naturally encounters resistance, something Carolyn says innovators must push through.
"The challenge is always proving to the powers that be, who may not be digitally literate, that the incumbent way of doing something is not necessarily the best way. Disruptive technology has to prove itself 10-fold, unlike the old ways of doing things which were often adopted by default. So we have to work 10 times harder to prove our solution works 10 times better," she says.
"This is certainly true in connected health care. Empowering people to manage their own care, or that of their families is incredibly important. Being able to access affordable, personalised health solutions is a game changer and in 2020, it's been very much a case of 'game on!'. At no time more than now have we seen the importance of digital technology being able to deliver care that may not be accessible in a 'normal' face-to-face scenario. At other times connected care is vital for people, but particularly those in rural and remote areas where specialists are scarce.
"That being said, I'm excited about making a difference. My ambition when I committed to Sound Scouts was to do something that would have an impact and given the number of children we have identified with hearing loss I know, and my team knows, we've directly improved those children's lives. They will have received treatment or care which is making their lives easier, enabling them to fulfil their potential. That's more than exciting."
Advocating for the future of digital literacy
Carolyn also advocates for more education at all levels to improve digital literacy across Australia, which will in turn increase participation in IT and enhance innovation.
"I began my career as a presenter on a national children's television show when I was 19. This was an exciting start to my career. Producing five TV stories each week was a creative challenge and helped hone my creative, writing and producing skills at an early age. After several years travelling I returned to production working behind the cameras. I spent a decade producing and directing commercial television before setting up my own boutique production company."
But it wasn't long before Carolyn realised she needed to upskill and improve her digital literacy. So she secured a scholarship to complete an Advanced Diploma in Digital Media and so began the story of Sound Scouts, which was her final assignment for the course.
"I think, in general, digital literacy is not as high or widespread as it should be and there are people in positions of power who do not have a basic understanding of digital technology," she adds. "I was once asked in a meeting about Sound Scouts if AI meant 'artificial insemination'. I was shocked!"
"If the people making the decisions don't understand how technology works and its potential, it will not be supported and development will stall. Education is the solution and case studies like Sound Scouts help to educate everyone."
To download the Sound Scouts app and test your family's hearing, click here.
This article was originally posted on Clinic to Cloud.
by Belinda Carter, Clinic to Cloud