Hearing Awareness Week: What Was All The NOISE About?
March 9, 2020
by Elizabeth Linsdell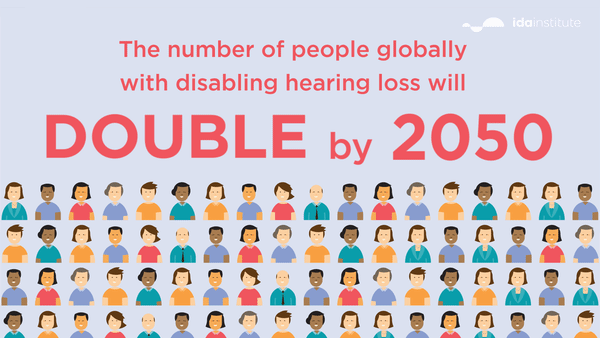 With Hearing Awareness Week drawing to a close over the weekend we wanted to highlight some of the week's key moments.
Hearing Awareness Week was established by the Deafness Forum of Australia to coincide with World Hearing Day. Its purpose is to bring light to the experiences of those with hearing loss and deafness as well as propel awareness across the nation about hearing loss and the importance of testing and treatment. For many of us, it's the most significant week of the year.
So, what went on this week in the hearing space? From rocking out in sign language to the valuable stories shared by parents about their experience with their children's hearing loss, read on to hear our review of the week's events and messages.
World Hearing Day
The theme this year set by the World Health Organization was 'Hearing for Life: don't let hearing loss limit you'. And with the availability of so much wonderful technology, there's really no reason anyone, young or old, should be limited by their loss.
Once Is Not Enough when it comes to children's hearing checks
At Sound Scouts, we launched the 'Once Is Not Enough' campaign, which challenged parents across Australia to test their children's hearing with the free, government-funded app. With the support from speech pathologists, early childhood centres, parenting guru Maggie Dent, Remarkable, the Department of Health, schools, mums and many more, our message was heard across the country.
Sound Scouts received support from the likes of mummy bloggers Olivia White, Adele Barbaro, Anna Du Rieu, Mel K, Claire Hooker and Lynell Zinghini who shared their first-hand experience of testing their children with the app. Some of these mums discovered that their children have a hearing loss. These mums have learnt about the importance of hearing, for both their children's education and their social life.
We were energised to see people getting involved and to see the feedback on the importance of testing children's hearing, not once, but many times throughout childhood and beyond.
Did you test your child's hearing this Hearing Awareness Week?
The Deafness Forum of Australia
Founders of this important week, the Deafness Forum of Australia, provided us with all the important resources we needed for Hearing Awareness Week, such as information on the different causes of hearing loss, top tips for safer listening and preventing noise-induced hearing loss, and much more.
As reliable front liners in the hearing industry, The Deafness Forum's message was heard loud and clear.
Rocking out with sign language
The Highway to Hell concert in Perth saw many moments like this one with the spectacular signing of Long Way To The Top and more cult classics by Auslan Stage Left interpreters Mike Webb and Mike Levett.
Hearing Industry Association Parliamentary Breakfast
Minister Coulton spoke at the Hearing Industry Association Parliamentary Breakfast in Canberra, acknowledging the experiences of those with hearing loss and addressing the Australian Government's work to help improve the hearing health of Australians.
The focus of the breakfast was to work together to improve the hearing health of all Australians now and in the future.
'For More Connection and Less Frustration'
Hearing Australia emphasised this year's World Hearing Day message of 'don't let hearing loss limit you' with their campaign 'For More Connection and Less Frustration'. As the hearing body of Australia, they educated many on how important it is that people of all ages get their hearing tested. Hearing Australia encouraged people to stay connected to their families and communities this Hearing Awareness Week by not letting hearing loss get in the way.
The Shepherd Centre
The Shepherd Centre focused its efforts on educating the public on the importance of early intervention. They shared valuable research demonstrating that early intervention programs provided an average benefit of $497,000 for children with bilateral hearing loss over the course of their life.
The charity also released their own research, which saw that 86% of children with hearing loss alone achieved a language score within or above the average range for typically hearing children, after their early intervention program.
See here for a wonderful message from one of The Shepherd Centre's families.
Royal Institute of Deaf and Blind Children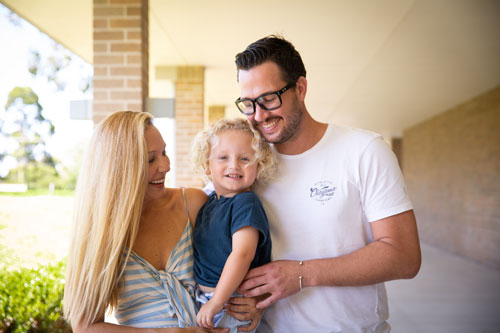 The RIDBC encapsulated the mission of Hearing Awareness Week, sharing the stories of families, schools, early intervention programs and more, and their varying experiences with hearing loss.
One of our favourite stories from the week was from The Renwick Centre Podcast 'Hearing Awareness Week with Joanne, Mattia and Caoi'. Joanne tells us about their journey with their two-year-old, Caoi, and his journey of hearing loss after being diagnosed at birth.
Hear For You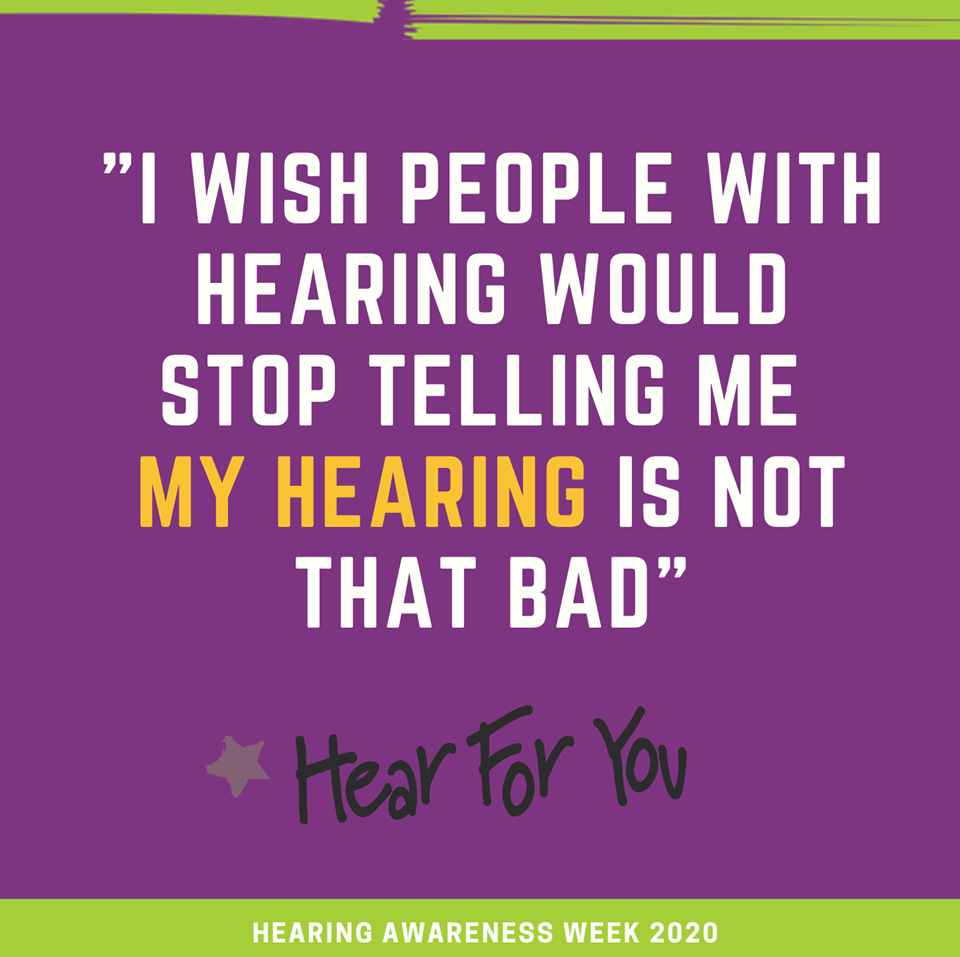 Hear For You inspires teens across Australia who live with deafness or hearing loss and promotes focusing on life goals, mental health, development of social skills and careers.
Hear For You gave us insight into the lives of inspiring deaf and HOH teenagers by sharing quotes with us that really made us stop and think about the challenges that come with growing up as a teenager with hearing loss.
Hear and Say
Hear and Say hit the news sharing Layla's inspiring story. Layla is a two-year-old who doesn't let her hearing loss hold her back. Hear And Say Centres were also mentioned on the Sunshine Coast and Toowoomba news raising awareness of the importance of early detection and early intervention.
Top Lessons from The Week
1. Test Your Child's Hearing Regularly
Testing your child's hearing regularly, especially before they start school, and providing them with the right support if they do have a hearing loss, will benefit them throughout their education and into their adult lives.
2. Early intervention programs
Early intervention programs have a dramatic, positive impact on a child's life and income.
3. Check Your Own Hearing Regularly
Many of us don't even realise our hearing has deteriorated. Checking your hearing and using supporting technology if you do have a hearing loss will help you thrive and connect better with those around you.
4. Prevention Is Better Than Cure
Prevention is better than cure when it comes to noise-induced hearing loss, so make sure you are protecting your ears.
To test yours or your family's hearing, the Sound Scouts app is available for free thanks to government funding on the App Store or Google Play.

by Elizabeth Linsdell