Step 1: Open the Sound Scouts App and click on 'New Session'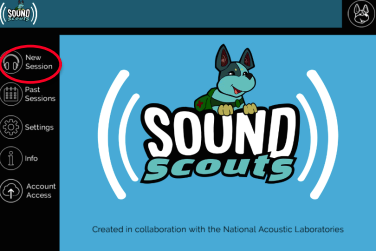 Step 2: Click on 'Use a code' to bring up code entry screen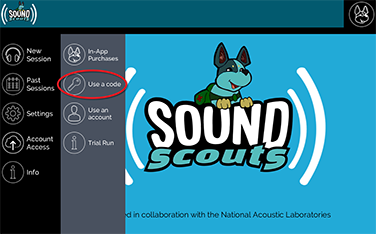 Step 3: Enter code into 'Special Code' field and click Submit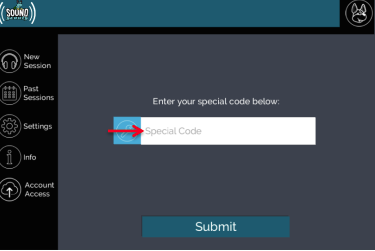 From version 6.1.2 onwards, Sound Scouts has a feature which allows you to skip the adult calibration if you do multiple sessions in a row without closing the app.
This feature will automatically activate on the second playthrough of the game (provided the App remains open). It will simply ask you if you wish to reuse the previous adult data. This screen/option appears after the adult headphone check within the setup stage for a new test.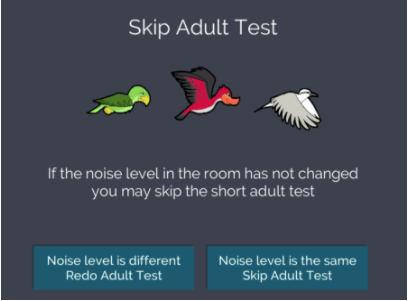 Keeping in mind that the environment noise (ie any background noise) should be the same.
From the main menu, tap on Settings & Info

In the Settings submenu, tap on Proxy in the middle: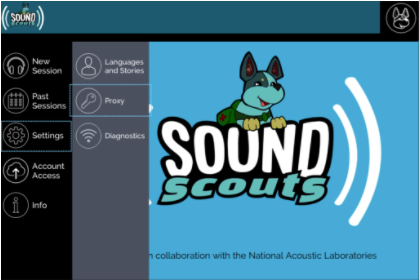 This will open up the Proxy Settings screen. Now Input the information provided by the school or IT department. Please note that the server address must be the full URL (with "http(s)" if applicable)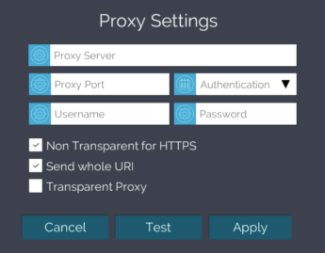 You can press "Test" to verify that the settings work. Pressing "Apply" will save the settings on the device.

The proxy settings are saved on the device after pressing apply. This means that, if the device is then used on a different network, the connection will fail.

To undo the changes, you must go to the Proxy settings screen and erase the details from the fields.